Wine Baptism of Fire
Packaging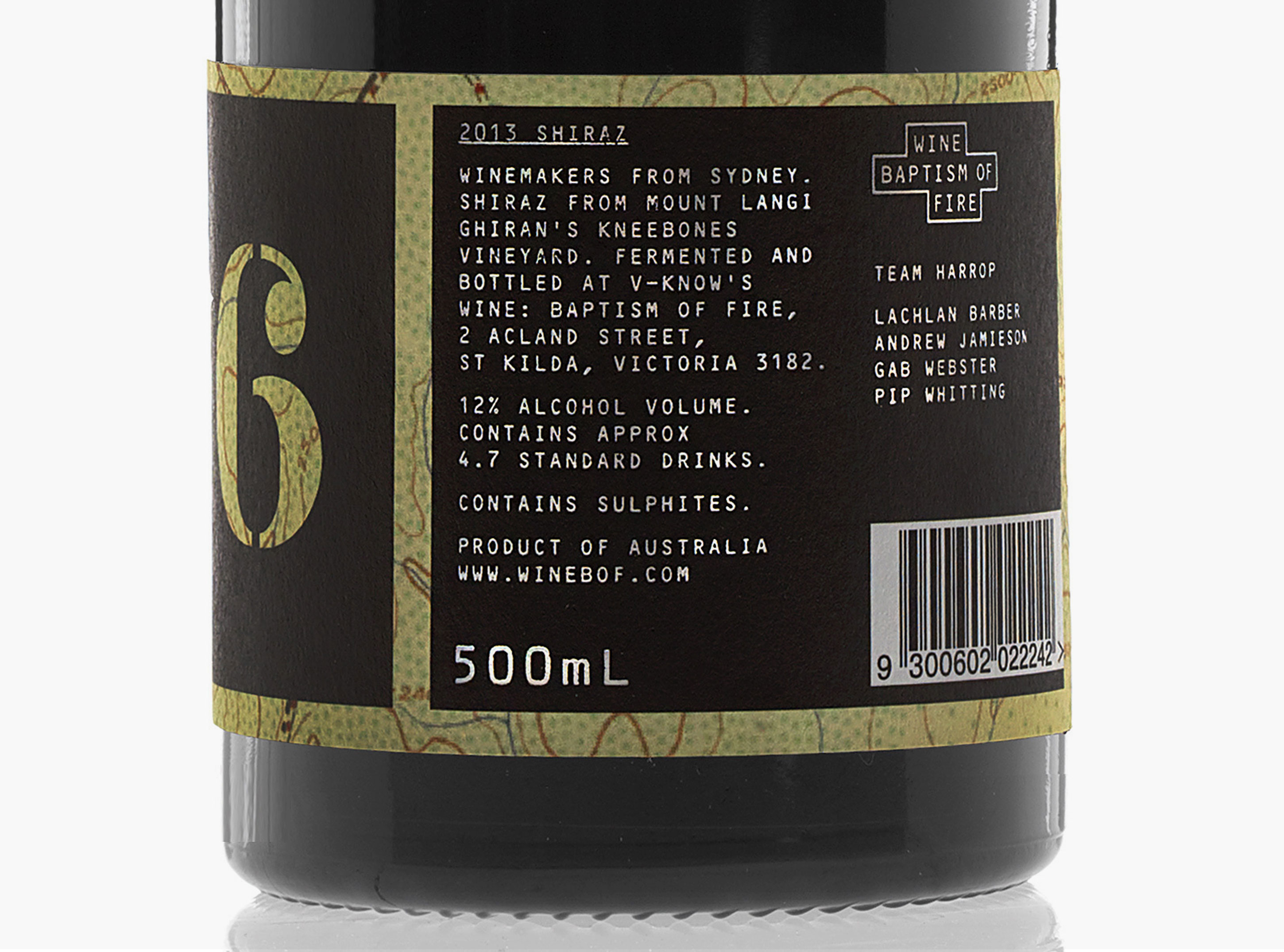 Wine Baptism of Fire is a winemaking competition for non-winemakers. Five teams, who had never professionally made wine before, were given the chance to produce 900 half litre bottles of wine from a tonne of a prized, Mt Langi Ghiran Shiraz grapes.
Due to the limited production and the digital print process, PW created a unique numbered label for every bottle.
---
Print Sponsor:
Press Print
---